Speaker Details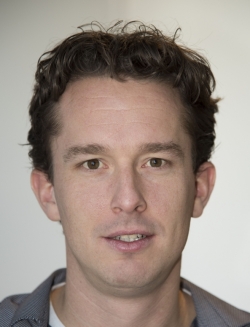 Harm Jan Mostert - senior policy advisor smart mobility
Harm Jan Mostert is a policy advisor on Smart Mobility for the province of Noord-Holland. His background is systems engineering and policy analysis with a specific focus om transportation. His role is to connect the strategy on traffic and mobility with the daily challenges on tactical and operational level. He worked as a traffic engineer on the implementation of traffic management in Noord-Holland. The last years his work is more focusing on new mobility solutions and creating policies that willl speed up the mobility tranistion towards intelligent, clean and safe mobility.
---
Presentation
Intelligent roads – infrastructure that can help people, goods and vehicles travel smart, clean and safe
The Province of Noord-Holland invests in research and development in the field of intelligent road and water infrastructure. Since 2016 different pilots and studies have resulted in more insights in the future of road management. Some examples are the deployment of intelligent traffic lights, the impact of ADAS on road maintenance, the increasing connectivity of bikes, trucks and public transport. Harm Jan Mostert (senior advisor Smart Mobility at the province of Noord-Holland ) will give an overview of the learnings and conclusions from some test and pilots and what they mean for the organization of future road management.