Speaker Details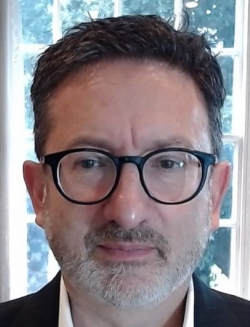 Daniel Ruiz - director, smart cities and mobility
Daniel joined the Angoka team from Zenzic, which he joined as its CEO in 2017 with a successful mission to accelerate the UK's four-year £200m connected and self-driving testing program. He previously managed a 500-strong team as managing director of Dynniq UK, making, installing and maintaining traffic control systems. He was also head of real-time operations for Transport for London, set up the Transport Coordination Centre for the London 2012 Olympics and was startup director for the UK's Catapult Innovation Centre for intelligent mobility systems.
---
Presentation
Securing transportation infrastructure for the future of mobility
Smart mobility promises to optimize transportation by ensuring efficient use of resources like fuel and reducing common issues such as traffic or road accidents. Data is fundamental to smart mobility but the communications networks that devices use are often not interoperable. Critical data therefore invariably passes through common, often insecure, infrastructure. Therefore, as smart mobility systems (including connected and autonomous vehicles) become more commonplace, communications networks, transport infrastructure and vehicles must be protected against potentially dangerous cyberattacks. How can we create trust in systems rather than retrospectively applying expensive solutions? How can we integrate cyber resilience cost-efficiently and sustainably?