Speaker Details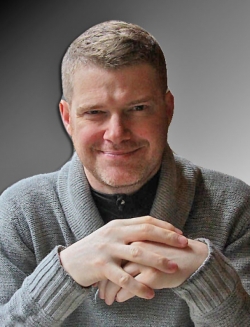 Adrian Talbot - head of the Centre of Excellence for Mobility
Throughout a 25+ year career, Adrian has delivered successful digital transformations for leading organizations across multiple industry sectors. For the last 10 years his primary motivation has been to generate value by implementing strategic and disruptive innovation to create better places and improve the social and economic outcomes for different communities and regions. His passion for future mobility, smart cities and the adoption of emerging technologies (including 5G) into operational delivery at scale has been greatly enhanced through recent roles within the Ferrovial Group – a global leader in transport infrastructure development and mobility services.
---
Presentation
Avoiding mixed traffic mayhem: readying today's roads for human/AI interactions
With all eyes on the need for long-term investment in infrastructure, digitalization, connectivity and driver automation will become a challenge as well as a big opportunity. Innovators from across many disciplines, including automobile manufacturers, technology developers, DOTs and private infrastructure investors, like Ferrovial, are working on the problem to find ways to ensure new and renovated infrastructure supports current and future demand. Ferrovial is preparing its current concessions for autonomous vehicles today, and mixed traffic is already here. Learn more about how contractors, developers and DOTs will need to build roads differently.