Speaker Details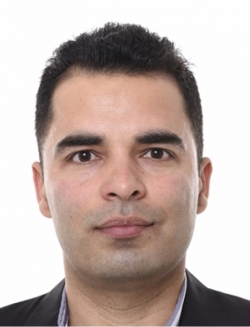 Muhammad Awais Khan - researcher
Muhammad Awais Khan is a research engineer with the Instituto de Telecomunicações, Aveiro, Portugal. He has actively participated in multiple European Commission projects, such as FP7: Intelligent Cooperative Sensing for Improved Traffic Efficiency (ICSI), Horizon 2020: Sensing and Serving a Moving City, SWARMS, SemI40, THz-BEGUN, and 5G PPP-5GENESIS. His research work contributed to the creation of an optimal vehicular network for the provision of data services in a smart city. He is currently working on vehicular networks, real-time systems and autonomous cars. His research interests lie in intelligent transportation systems (ITS), dependable vehicular communications and information security.
---
Presentation
Robust, resilient and reliable architecture for V2X communication
In a robust, resilient and reliable vehicular network, the overall system must have the ability to cope with the loss of individual nodes and elements of the network. In communication networks, network robustness is mostly promoted by redundancy and the absence of a leader in the network. The new V2X paradigms may need scalability to perform well with different sizes and structures of the network. The introduction or removal of nodes must not result in a drastic change in the overall performance of the network. To perform many tasks in many different environments, the architecture must be resilient yet flexible, with broad spectrum.